McNamee Hosea supports local charities for Annual Thanksgiving Drive
---
Each year, McNamee Hosea attorneys and staffs work together to provide Thanksgiving Baskets to local charitable organizations to assist with their Thanksgiving outreach programs. This year's annual efforts have been our largest efforts to date. The firm was able to provide 30 Thanksgiving Baskets to the Prince George's Child Resource Center and 25 Thanksgiving Baskets to S.O.M.E. (So Others May Eat) in D.C, in honor of Debbie Johnston.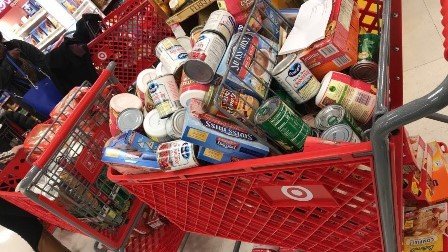 McNamee Hosea matched all staff and attorney contributions to create a total of 55 Thanksgiving Baskets.

Employees took time out of their schedules to purchase and pack meals for families to enjoy on Thanksgiving, which included all the fixings for the holiday, including a gift card for a turkey. In addition, we were able to provide gift cards to two families through the Anne Arundel County Department of Social Services, to help purchase groceries for their Thanksgiving dinners.
If you are interested in helping these Charitable organization efforts and initiatives, please visit their websites for more information:
Prince George's Child Resource Center