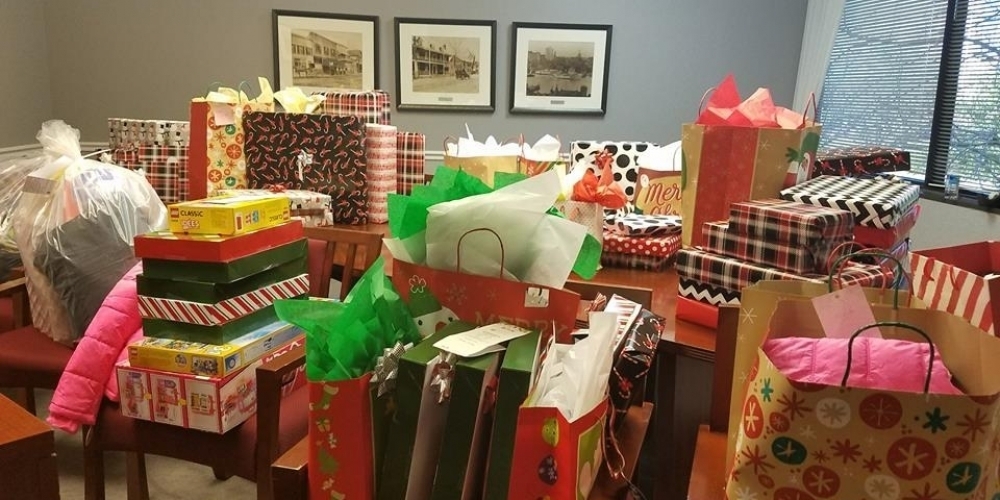 McNamee Hosea Supports Community Sharing Programs to Ensure Memorable Holiday Season
---
In the spirit of the holiday, McNamee Hosea employees and attorneys take pride in giving back. Each year, with the help of many community outreach programs, McNamee Hosea is able to support families and children in need to ensure a memorable holiday season. Throughout November and December, the firm collects donations to support both Thanksgiving and Holiday Sharing initiatives through Anne Arundel and Prince George's Counties. This year, the support of our staff exceeded previous years and we were able to help more families and individuals than any other year.
Thanksgiving Outreach
With the assistance of our attorneys and staff, McNamee Hosea was able to provide fifteen (15) Thanksgiving Baskets to the Prince George's Child Resource Center. Employees took time out of their schedules to purchase and pack meals for families to enjoy on Thanksgiving. The baskets included all the fixings for the holiday, including a gift card for a turkey. In addition, we were able to provide gift cards to the Annapolis Lighthouse Shelter, make a contribution to the Anne Arundel Bar Association, and deliver gift cards to five Senior Citizens through the Anne Arundel County Department of Social Services, to help purchase groceries for their Thanksgiving dinners.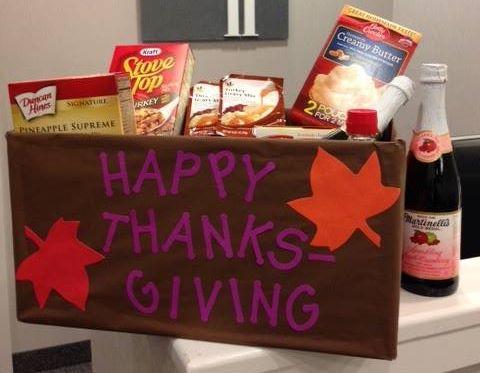 Holiday Sharing Efforts
Each year, McNamee Hosea supports numerous charity efforts to help create a magical Christmas experience for as many children as possible. This year, the firm was able to sponsor six local charities with their holiday projects. In total, fourteen (14) children will be receiving clothing and gifts from their wish list this Christmas morning through programs lead by the Prince George's Child Resource Center, Prince George's County Salvation Army, and the Anne Arundel Bar Association. In addition, the firm was able to support the Salvation Army with the annual winter coat drive, the Annapolis Lighthouse Shelter with gifts for residents, the Anne Arundel Department of Social Services with gift card for Senior Citizens.
We would like to thank all of these Charities for their hard work and continued efforts.
Happy Holidays from McNamee Hosea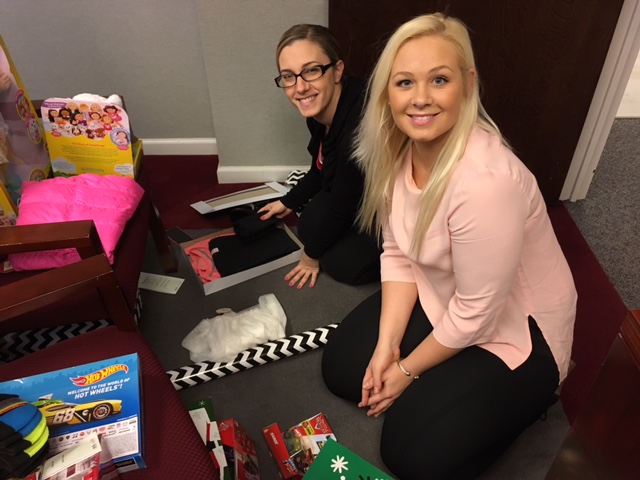 Michelle and Sydney help to wrap presents for the annual holiday sharing programs.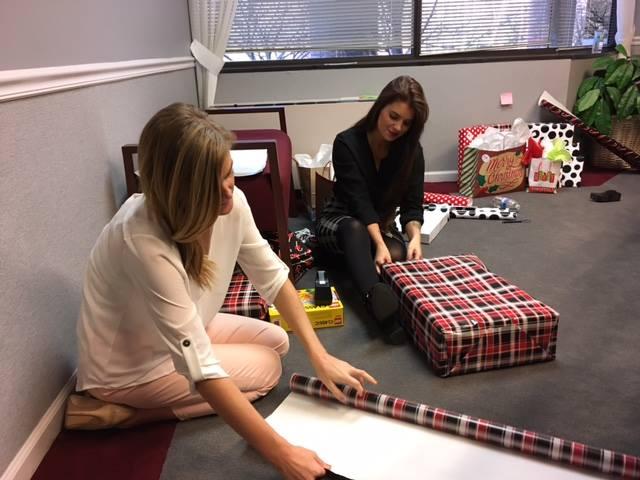 Angela and Morgan getting into the holiday spirit.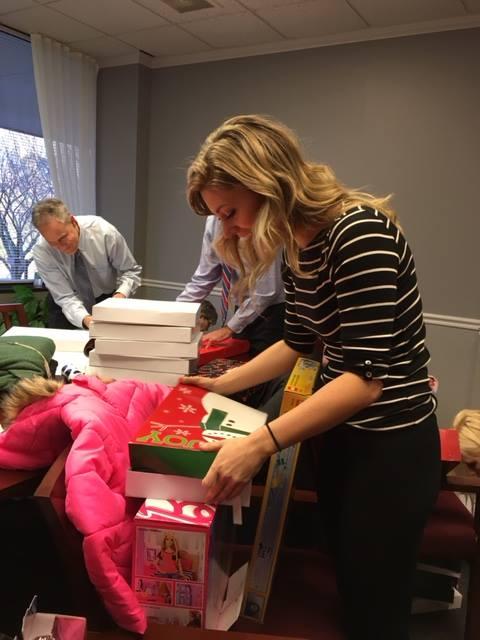 Celeste helping to prepare gifts for one of our sponsored children.