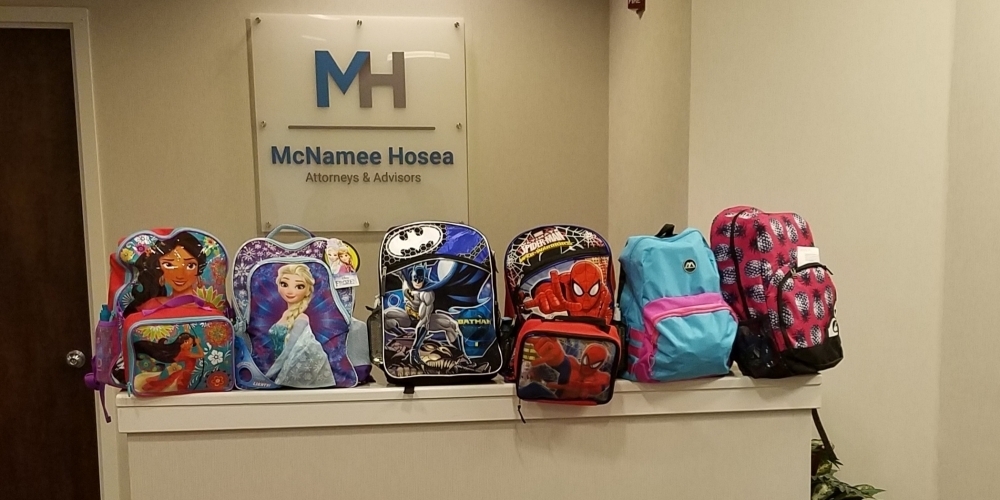 Local Charity Efforts Help to Send Community Students Back-to-School Stocked with Supplies and Uniforms
---
McNamee Hosea employees participated in their 10th Annual "Back-to-School Drive" this August, which turned into the most successful backpack drive to date. The firm has been sponsoring area students with school supplies dating back to 2006.
The Firm's participation in the "Back-to-School" charity efforts is a strong tradition at McNamee Hosea and the annual participation of employees has grown in numbers year after year. The firm has been able to sponsor more students each August as they return to school thanks to the response from our employees. For this school year, McNamee Hosea provided a grand total of fifty (50) backpacks to area schools through the Anne Arundel County Department of Social Services and the Prince George's Child Resource Center (PG-CRC) Back-to-School initiatives.
Of the fifty (50) backpacks donated to the charities, twenty-three (23) of them were donated directly by our staff and attorneys, who contributed their time and efforts in order to purchase all the supplies needed for their sponsored students. The remaining supplies were purchased through monetary contributions from staff and attorneys, as well as a contribution from the firm. The backpacks and supplies were delivered to Georgetown East Elementary School in Annapolis, Springhill Lake Elementary School in Greenbelt, and the Prince George's Child Resource Center in Adelphi. Due to the overwhelming support and contributions, this is the also first year that the firm was able to contribute school uniforms to students in need as they head back to school this fall.
We are grateful to have the opportunity to work with these amazing organizations dedicated to sending children Back-to-School with all the materials needed for a thriving school year. We would like to thank the PG-CRC as well as the Anne Arundel County Department of Social Services for all the time and effort involved in organizing this project.
---
Backpacks Ready for Delivery to Area Students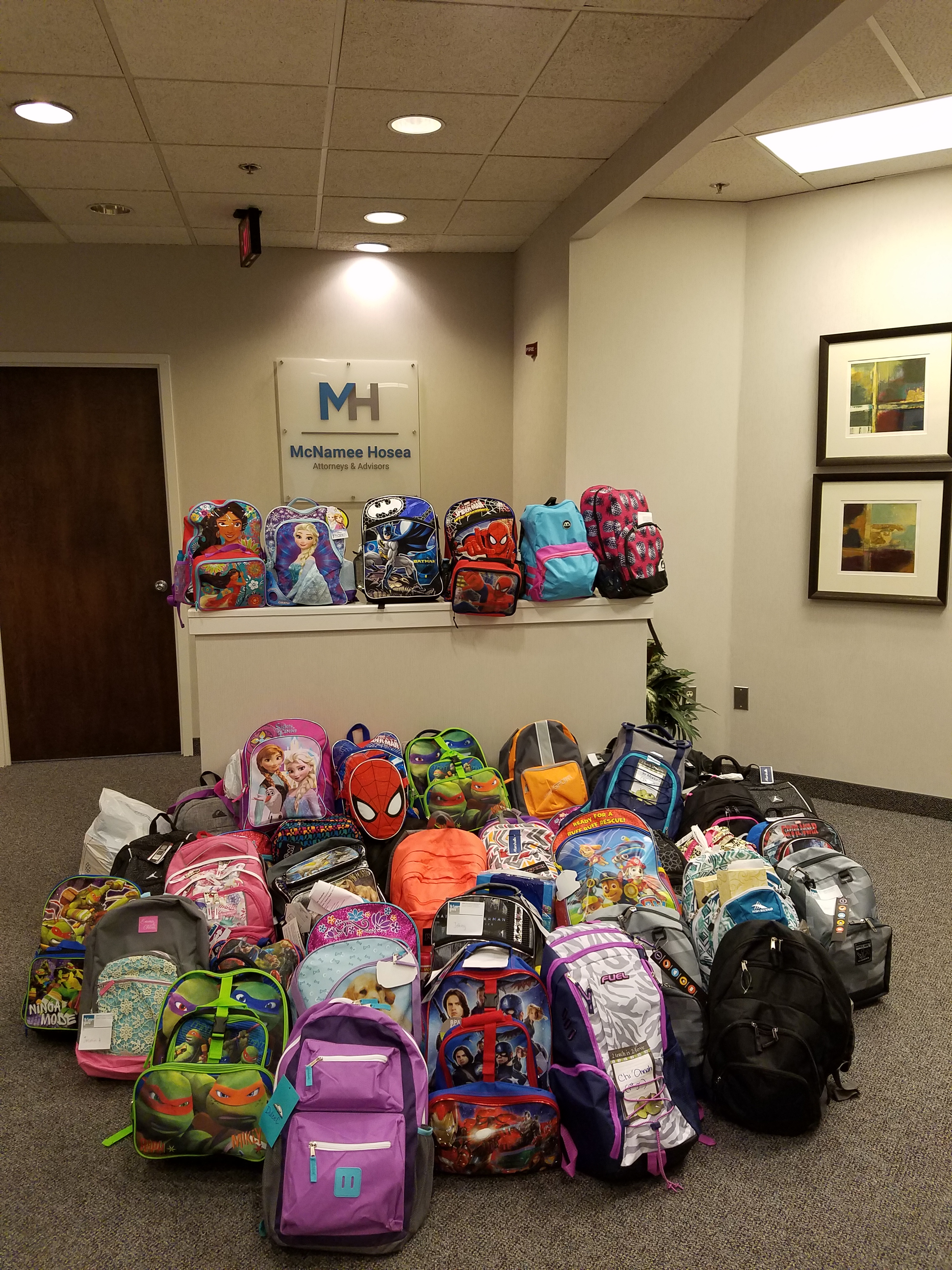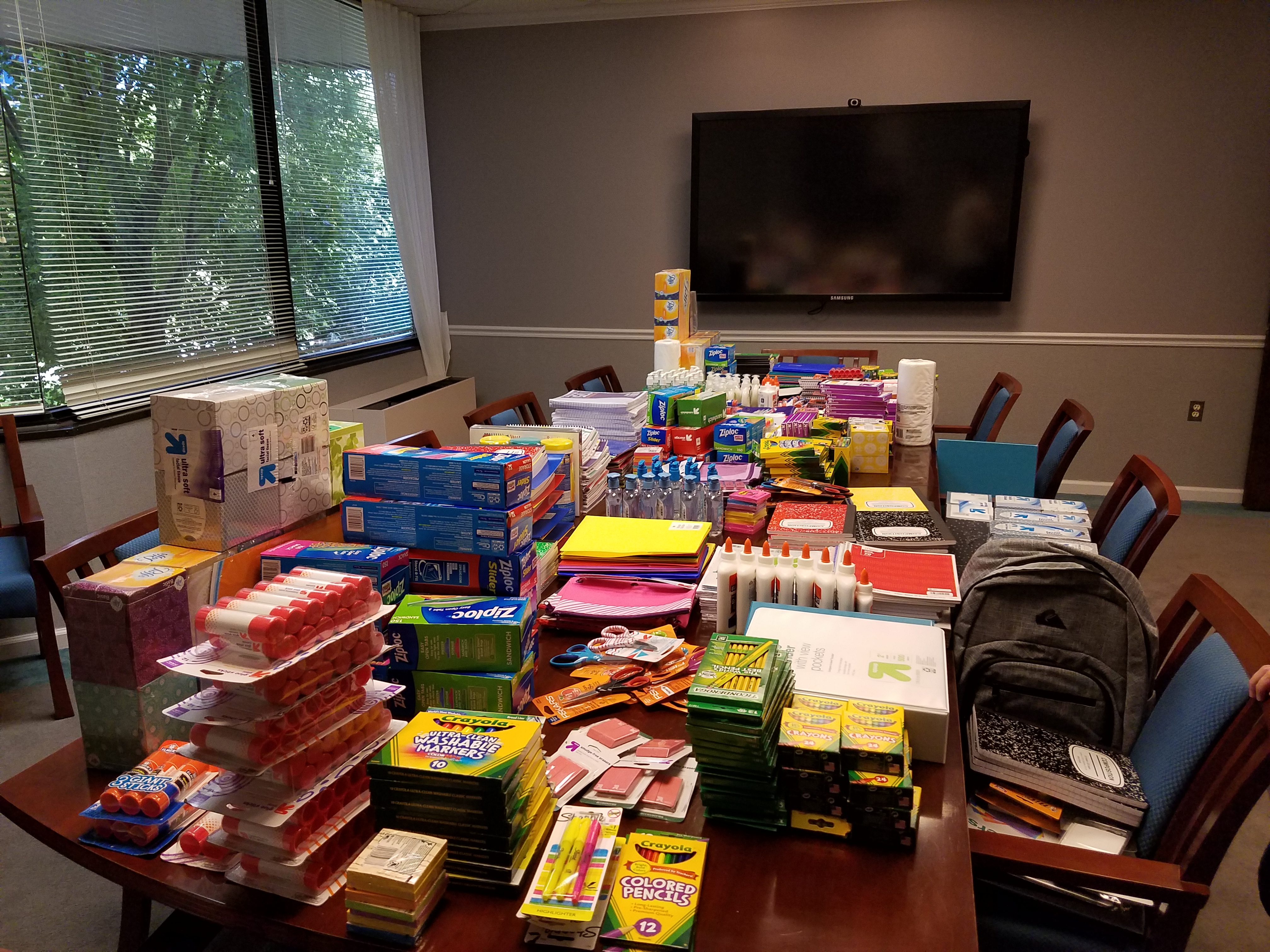 Employees Sort Supplies for Area Students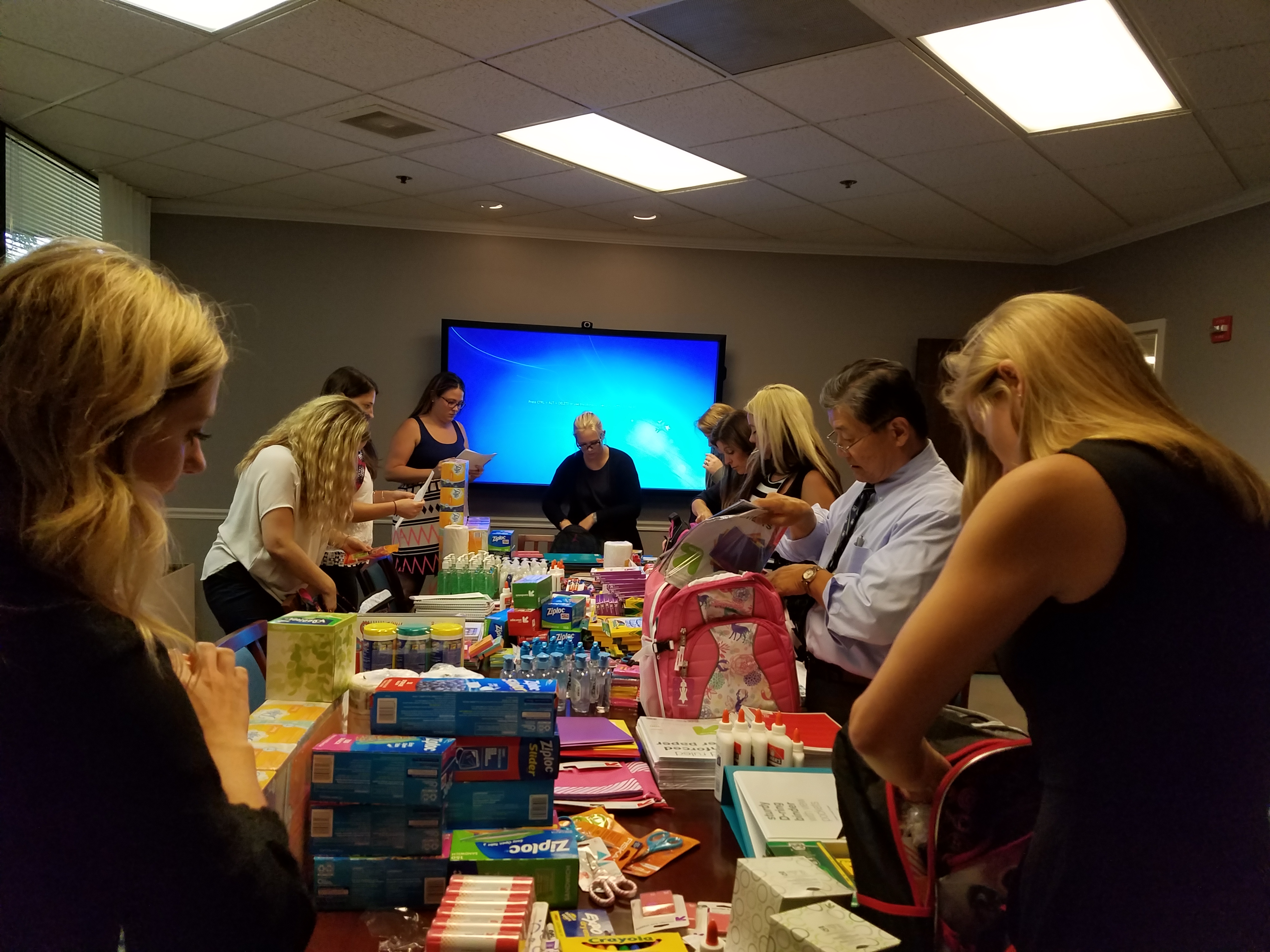 Staff Help Pack Book-Bags during Annual Back-to-School Drive