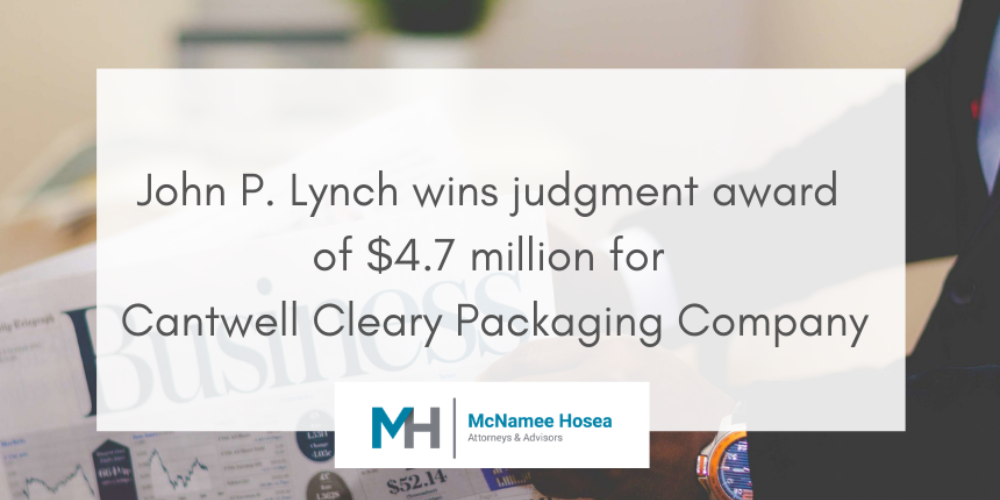 John P. Lynch wins award of $4.7 million in damages for Cantwell Cleary Packaging Company
---
In a power grab that could cost him $5 million, Vincent Cleary Jr. poached more than 200 corporate clients and 20 employees from his mother's company to start his own business with a nearly identical name.
A civil jury found Vincent Cleary Jr. and his Linthicum company, Cleary Packaging LLC, conspired against and interfered with his family business — Cantwell Cleary Packaging Company — of which he was formerly president when he started a new business seven miles down the road and hired away around 20 employees. Cleary has appealed that decision.
Click Here to read more regarding this article from the Capital Gazette.