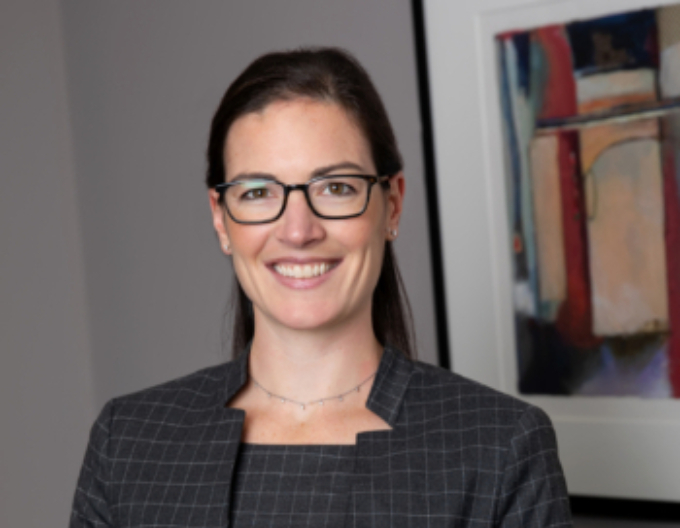 Office: greenbelt & annapolis
---
"My representation style is based on a partnership, whereby I keep my clients informed and ensure their understanding and goals throughout the litigation process to reach the best possible resolution."
About Kelly Kylis
Responsive and reasonable, Kelly's goal is to solve her clients' legal issues in the most effective, efficient and positive manner possible. She is dedicated and compassionate, and strives to produce a resolution to her clients' disputes through a clear understanding of their goals. In addition to vigorously representing her clients in court, Kelly is creative and responsive to her clients' needs and pursues all available outlets for dispute resolution to ensure efficient and conscientious results.

Prior to entering private practice, Kelly completed a two-year judicial clerkship with the Honorable Clayton Greene, Jr., of the Court of Appeals of Maryland. As a clerk for Judge Greene, Kelly assisted with a variety of civil and criminal cases. Her experience as an appellate clerk has provided her valuable insight into judicial reasoning and the judicial process in Maryland, as well as skills in both brief writing and oral advocacy.
In her spare time, Kelly enjoys horseback riding and long distance running. She is a member of the Annapolis Striders and recently completed her first marathon.
Practice Areas
Credentials

Affiliations

Phi Beta Kappa
Maryland State Bar Association
Women's Bar Association of Maryland
Anne Arundel County Bar Association

Admissions

2013

Maryland

2015

U.S. District Court for the District of Maryland

2017

U.S. Court of Federal Claims

2020

District of Columbia
Affiliations
Phi Beta Kappa
Maryland State Bar Association
Women's Bar Association of Maryland
Anne Arundel County Bar Association
Admissions
2013

Maryland

2015

U.S. District Court for the District of Maryland

2017

U.S. Court of Federal Claims

2020

District of Columbia