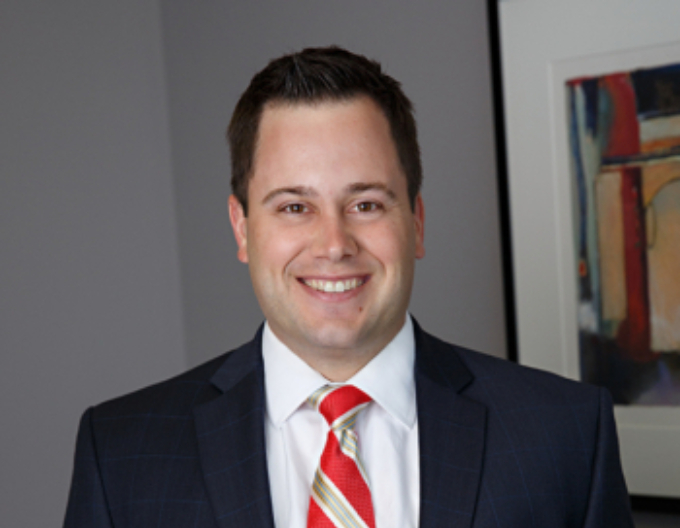 Office: greenbelt & alexandria
---
"When representing clients, I take a thoughtful and economic analysis of the pros and cons of any potential strategy or outcome to determine the best way to resolve a dispute."
About Aaron Neal
A Maryland native and die-hard Orioles fan, Aaron's primary areas of practice include title insurance defense and civil litigation. He has dedicated his career to efficiently representing title insurers and their insured owners and lenders, as well as directly representing mortgage servicers and mortgage lenders in state and federal litigation. Aaron is able to quickly reach the most efficient solution to complete legal disputes by using his extensive experience in litigating issues affecting lenders.
Aaron says he "has seen every factual scenario imaginable in the area of title insurance and real estate litigation and can determine the best way to resolve a client's dispute due to his detailed knowledge of the law and his previous successful outcomes in similar scenarios." Alternatively, Aaron knows that when it comes to marriage, the best things to say are "Yes, Dear" and "I'm Sorry."
Interesting fact about Aaron – he is a Canadian citizen.
Practice Areas
Credentials

Affiliations

District of Columbia Bar Association
Maryland State Bar Association
Virginia State Bar Association
Rolling Road Golf Club, Membership Committee

Admissions

2007

Maryland

2009

District of Columbia

2010

Virginia

2008

U.S. District Court for the District of Maryland

2008

U.S. Bankruptcy Court for the District of Maryland

2009

U.S. Court of Appeals for the Fourth Circuit

2011

U.S. District Court for the Eastern District of Virginia

2011

U.S. District Court for the Western District of Virginia

2011

U.S. Bankruptcy Court for the Eastern District of Virginia

2012

U.S. Bankruptcy Court for the District of Columbia

2012

U.S. District Court for the District of Columbia

2012

U.S. Judicial Panel on Multidistrict Litigation

2013

U.S. Court of Appeals for the District of Columbia Circuit
Affiliations
District of Columbia Bar Association
Maryland State Bar Association
Virginia State Bar Association
Rolling Road Golf Club, Membership Committee
Admissions
2007

Maryland

2009

District of Columbia

2010

Virginia

2008

U.S. District Court for the District of Maryland

2008

U.S. Bankruptcy Court for the District of Maryland

2009

U.S. Court of Appeals for the Fourth Circuit

2011

U.S. District Court for the Eastern District of Virginia

2011

U.S. District Court for the Western District of Virginia

2011

U.S. Bankruptcy Court for the Eastern District of Virginia

2012

U.S. Bankruptcy Court for the District of Columbia

2012

U.S. District Court for the District of Columbia

2012

U.S. Judicial Panel on Multidistrict Litigation

2013

U.S. Court of Appeals for the District of Columbia Circuit