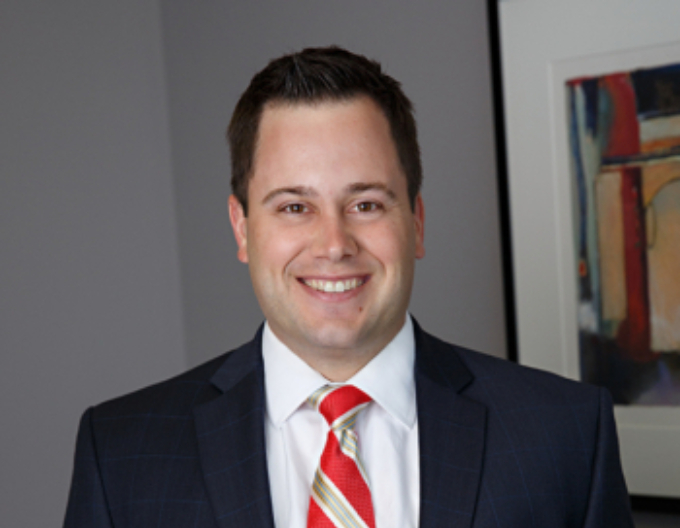 Office: greenbelt & alexandria
---
"When representing clients, I take a thoughtful and economic analysis of the pros and cons of any potential strategy or outcome to determine the best way to resolve a dispute."
About Aaron Neal
A Maryland native and die-hard Orioles fan, Aaron's primary areas of practice include creditor's rights litigation, real estate litigation and general civil litigation. He has dedicated his career to efficiently representing financial institutions, whether it be defending them against consumer claims or enforcing their rights with respect to defaulted loans. Additionally, Aaron represents title insurers and their insured owners and lenders in complex state and federal litigation. Due to his many years of focused experience, Aaron is able to quickly reach the most efficient solution to complex legal issues.

With experience assisting clients with real estate litigation throughout Maryland, Virginia and the District of Columbia, Aaron has a comprehensive understanding of the challenges that lenders, servicers, title insurers and businesses face in real estate litigation. That experience gives Aaron a unique perspective that helps him efficiently navigate clients to the most efficient solution that meets their needs.


Interesting fact about Aaron – he is a Canadian citizen.

Practice Areas
Credentials

Affiliations

District of Columbia Bar Association
Maryland State Bar Association
Virginia State Bar Association
Rolling Road Golf Club, Membership Committee

Admissions

2007

Maryland

2009

District of Columbia

2010

Virginia

2008

U.S. District Court for the District of Maryland

2008

U.S. Bankruptcy Court for the District of Maryland

2009

U.S. Court of Appeals for the Fourth Circuit

2011

U.S. District Court for the Eastern District of Virginia

2011

U.S. District Court for the Western District of Virginia

2011

U.S. Bankruptcy Court for the Eastern District of Virginia

2012

U.S. Bankruptcy Court for the District of Columbia

2012

U.S. District Court for the District of Columbia

2012

U.S. Judicial Panel on Multidistrict Litigation

2013

U.S. Court of Appeals for the District of Columbia Circuit
Affiliations
District of Columbia Bar Association
Maryland State Bar Association
Virginia State Bar Association
Rolling Road Golf Club, Membership Committee
Admissions
2007

Maryland

2009

District of Columbia

2010

Virginia

2008

U.S. District Court for the District of Maryland

2008

U.S. Bankruptcy Court for the District of Maryland

2009

U.S. Court of Appeals for the Fourth Circuit

2011

U.S. District Court for the Eastern District of Virginia

2011

U.S. District Court for the Western District of Virginia

2011

U.S. Bankruptcy Court for the Eastern District of Virginia

2012

U.S. Bankruptcy Court for the District of Columbia

2012

U.S. District Court for the District of Columbia

2012

U.S. Judicial Panel on Multidistrict Litigation

2013

U.S. Court of Appeals for the District of Columbia Circuit