McNamee Hosea Welcomes Cheyenne A. VanKirk and Shannon M. Hayden as Associates of the Firm
---
---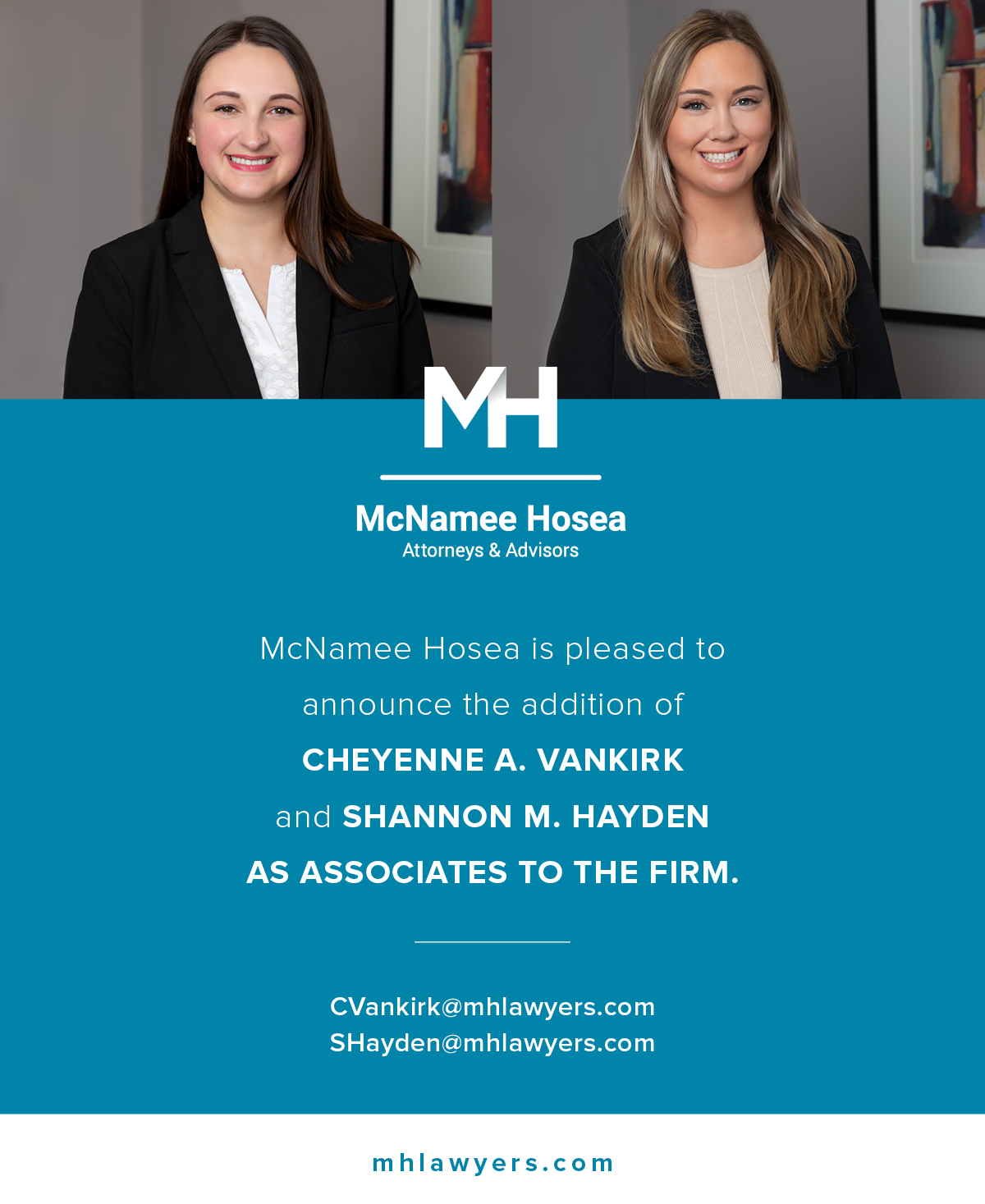 Cheyenne VanKirk will join our Trust Administration and Estate Planning practice groups at the firm. Cheyenne asserts that her ideal client is anyone as there are "two things in life you can't avoid: death and taxes." As a result, she is driven to ensure an individual's wishes are expressed and followed, all while tactically considering and advising on the implications. Cheyenne is determined to serve her clients in the most organized fashion while always exercising compassion and care in the process.
Prior to joining McNamee Hosea, Cheyenne worked as an Associate Attorney at both Sims and Campbell located in Annapolis, and Gray Legal in Washington, D.C. She attained her Bachelor's from the University of Nevada, Reno, and her Juris Doctor from Seattle University School of Law. Ms. VanKirk is admitted to practice in the state of Maryland.
---
Shannon Hayden joins the firm's Litigation practice group. Shannon is a driven attorney who seeks to simplify the intricacies involved in the litigation process for her clients. She asserts that her client-driven approach when representing them is key as it allows her to take the necessary time needed to understand exactly which result they hope to achieve and will work with them until that desired outcome is reached.

Prior to joining McNamee Hosea, Shannon served as a Judicial Law Clerk to the Honorable Cathleen M. Vitale in the Circuit Court for Anne Arundel County. She attended the University of Baltimore, where she received her Bachelor's Degree and attained her J.D. from the University of Baltimore School of Law. Shannon is admitted to practice in Maryland.
Welcome Cheyenne and Shannon!