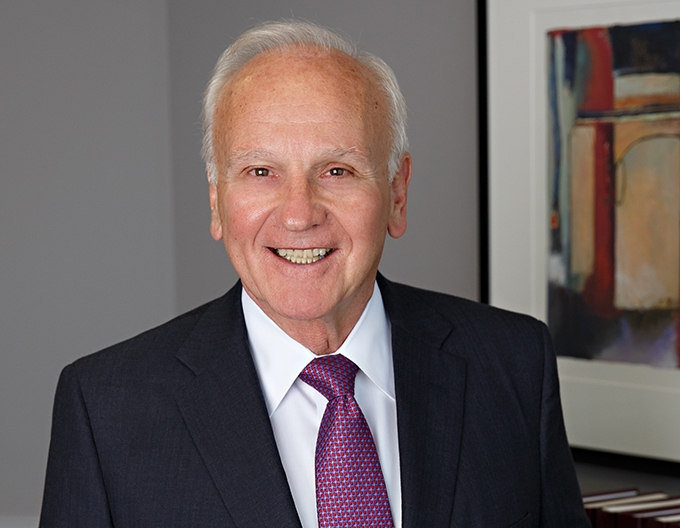 Stanley J. Samorajczyk
Senior Counsel
Office: annapolis & virginia
---
"I enjoy working closely with senior management in solving complex business problems. In doing so, I employ unique analytical skills and extensive experience in partnering with clients to achieve the best possible outcome."
About Stan
For more than four decades, Mr. Samorajczyk has worked closely with client's senior management in resolving complex business problems, including national and cross-border restructuring, reorganization, insolvency and creditors' rights cases. His experience includes reorganizing a leading commercial mortgage company, reorganizing the billion dollar U.S. subsidiary of Japan's largest trading company in conjunction with its parent's reorganization in Japan, counsel to a foreign government in connection with a major transportation project, counsel to major creditors in airline reorganization cases, counsel to numerous lenders and creditors' committees, and serving as Trustee in large business cases and as an expert witness on business bankruptcy and reorganization.
Stan has donated extensive time to Pro Bono legal work, providing advice and service to pro bono clients and community outreach programs. He has lectured nationally and internationally on business restructuring, reorganization and bankruptcy and regularly teaches Continuing Legal Education classes and seminars.
Outside the office Stan likes to entertain family and friends, attend concerts and lectures, engage in community service projects, and traveling with his wife.
Practice Areas
Credentials

Affiliations

American College of Bankruptcy, Regent, 2006 -2010, Fellow 1991- Present
American Bar Association
American Bankruptcy Institute
Virginia State Bar
Washington Lawyers Committee for Civil Rights and Urban Affairs
District of Columbia Bar Association

Admissions

District of Columbia
Virginia
U.S. District Court for the District of Columbia
U.S. Court of Appeals for the District of Columbia Circuit
U.S. Court of Appeals for the Fourth Circuit
Affiliations
American College of Bankruptcy, Regent, 2006 -2010, Fellow 1991- Present
American Bar Association
American Bankruptcy Institute
Virginia State Bar
Washington Lawyers Committee for Civil Rights and Urban Affairs
District of Columbia Bar Association
Admissions
District of Columbia
Virginia
U.S. District Court for the District of Columbia
U.S. Court of Appeals for the District of Columbia Circuit
U.S. Court of Appeals for the Fourth Circuit