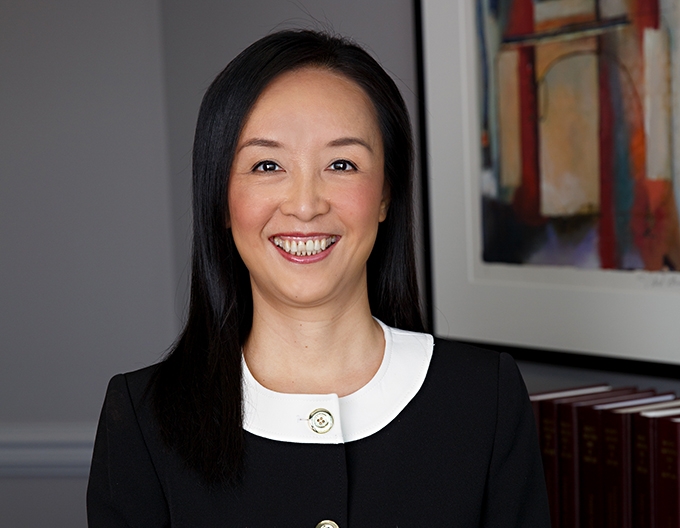 Office: greenbelt
---
"I carefully listen to my clients' goals, understand their ways of conducting business deals, and provide them with analyses and options to help them make good business decisions."
About Qun
The name Qun means "people" in Chinese; therefore, it is no surprise that Qun has an innate compassion for those around her and has dedicated her career to helping others be successful.
As a Maryland-based Chinese business attorney, Qun's practice focuses on business transactions - primarily advising companies and investor groups on cross-border corporate transactions between the U.S. and China.
Prior to joining McNamee Hosea, Qun worked for international law firms Sutherland Asbill & Brennan, LLP in Washington D.C., and Salans, LLP in Hong Kong, which is now known as Dentons. She focused her practice on capital markets and mergers and acquisitions. Qun's international work experience and education provides a unique skill-set and perspective to our Corporate and Commercial Real Estate practice.
In her spare time, Qun enjoys scuba diving and watching baseball. Her favorite sports team is the Washington Nationals.
Other Languages
Mandarin Chinese
Cantonese Chinese
Practice Areas
Credentials

Affiliations

Maryland State Bar Association
District of Columbia Bar Association
Prince George's County Bar Association

Admissions

2008

Maryland

2009

District of Columbia

2010

U.S. District Court for the District of Maryland

2010

U.S. District Court for the District of Columbia

2011

New York
Affiliations
Maryland State Bar Association
District of Columbia Bar Association
Prince George's County Bar Association
Admissions
2008

Maryland

2009

District of Columbia

2010

U.S. District Court for the District of Maryland

2010

U.S. District Court for the District of Columbia

2011

New York