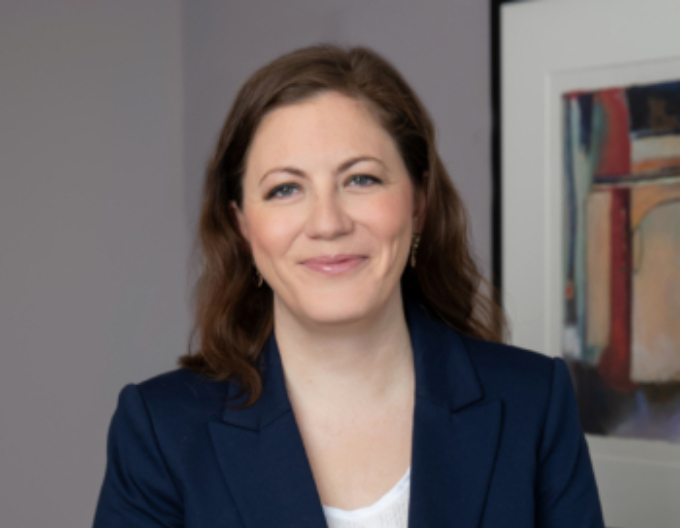 Lindsey K. Erdmann
Principal
Office: greenbelt & annapolis
---
" I am very passionate about what I do and want my clients to know that I put my heart into my job. I collaborate with my clients to understand their goals and to create the best strategy to accomplish those goals."
About Lindsey Erdmann
Lindsey's practice is focused on the area of family law including divorce, custody and visitation, child support, spousal support and alimony, prenuptial and separation agreements, and adoption. Lindsey is dedicated to clients and she treats each and every case as if it is her only case. She will make her best effort to settle cases when possible, as she often finds that this is in the best interest for her clients. However, if litigation is required, she will work tirelessly in preparation for court.
In addition to her family law work, Lindsey also assists in estate and trust planning and trust administration cases. She prides herself in designing a plan that is best suited for the individual's needs and goals.
Interesting Fact - Lindsey enjoys reading non-fiction, skiing, playing tennis, and spending time with her nephews.
Specialized Certifications
Training & Certification as Best Interest Attorney for Minor Children in Contested Custody Cases

Practice Areas
Credentials

Affiliations

Maryland State Bar Association - Section Council of Family and Juvenile Law, 2013-2016; Chair of Awards Committee, 2013-2014; Chair of Continuing Legal Education, 2014-2015
Prince George's County Bar Association; Co-Chair of Family Law Committee, 2008-2013
Women's Bar Association of Maryland, Member, Board of Directors, 2008 - 2009; Judicial Nominating Committee, 2008-2009
Prince George's County Chapter of the Women's Bar Association of the State of Maryland, President, 2008 - 2009; Secretary, 2007-2008
Community Legal Services of Prince George's County, Inc., President of the Board of Directors, 2010-2012; Chairperson, Public Relations Committee, 2008 - 2010; Chairperson, Executive Committee, 2010 - 2012; Chair of Training, Programs and Legal Compliance Committee, 2010-Present
Compass Rose Theatre, Annapolis; President of the Board of Directors, 2015-Present
Affiliations
Maryland State Bar Association - Section Council of Family and Juvenile Law, 2013-2016; Chair of Awards Committee, 2013-2014; Chair of Continuing Legal Education, 2014-2015
Prince George's County Bar Association; Co-Chair of Family Law Committee, 2008-2013
Women's Bar Association of Maryland, Member, Board of Directors, 2008 - 2009; Judicial Nominating Committee, 2008-2009
Prince George's County Chapter of the Women's Bar Association of the State of Maryland, President, 2008 - 2009; Secretary, 2007-2008
Community Legal Services of Prince George's County, Inc., President of the Board of Directors, 2010-2012; Chairperson, Public Relations Committee, 2008 - 2010; Chairperson, Executive Committee, 2010 - 2012; Chair of Training, Programs and Legal Compliance Committee, 2010-Present
Compass Rose Theatre, Annapolis; President of the Board of Directors, 2015-Present